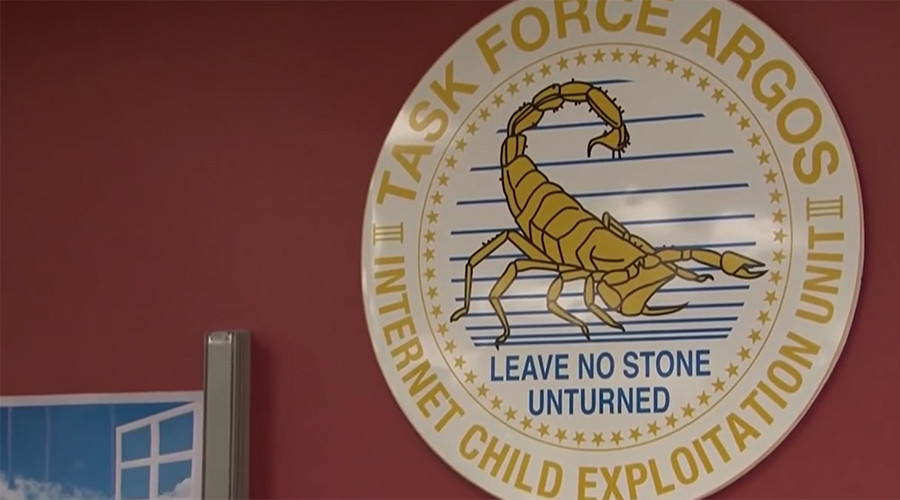 Task Force Argos, a Queensland police unit, took over 'Childs Play,' the world's biggest child porn exchange, between October 2016 and September 2017, and impersonated the administrators – even posting images themselves – in a bid to catch pedophiles.
"We don't create these sites. We do not want them to exist. When we do find them, we infiltrate and get as high as possible in the networks administrative structure to destroy it. But we will never create a forum for child sex offenders," Jon Rouse, the head of Task Force Argos, which led an operation jointly conducted by the US, Canadian, and European authorities, said in an interview with Norwegian newspaper VG, which investigated and broke the story.
"Our job is to make sure we play at the same level as the abusers. If we don't, they will always be one step ahead," added Rouse.
'Childs Play' appeared in April 2016 on the dark web – an anonymized part of the internet – with the identities of its operators and the location of its servers concealed, offering its equally anonymous users a feeling of security while posting not only images of child abuse, but underage torture videos and other extreme material.
The police had identified the administrators of the site – its creator, Canadian Benjamin Faulkner, and his associate, American Patrick Falte – but the real breakthrough came after the arrest of the two men in October 2016. The men, now aged 27, had met up and raped a four-year old girl provided by another site user in the state of Virginia. They have since been sentenced to life behind bars.
After capturing the pedophiles, officers made them hand over their passwords and other means of administering the site.
"Once you have control of the site, you can do whatever you want. Then you can move it wherever you want in the world,"said Paul Griffiths, one of the lead investigators.
The content of the site had been stored on servers of unnamed European countries, but control of the investigation, termed Operation Artemis, were turned to Task Force Argos. Founded in 1997, the unit, which specializes in underage exploitation online, not only had experience of previous stings, but also took advantage of Australian laws which allow police to engage in criminal behavior to catch child predators.
The task force copied the content of 'Childs Play' to an Australian server, and began posting under the identities of the administrators. One of the established means of showing that the website had not been infiltrated was a monthly post of explicit underage content by the administrators – something police in several countries were not allowed to do, even if they had acquired the handles. But this was no obstacle to Task Force Argos, whose officers posted images to prove their credibility.
Under police control, 'Childs Play' flourished. The number of registered accounts doubled in 2017 alone, while the number of posts with pornographic pictures tripled during their 11 months in charge.
But officers told VG that they had homed in on the tens of thousands of active, regular users, and even more importantly, on the 100 or so producers of underage porn, who posted their own original content.
Their operation was nearly derailed by VG itself. The newspaper had begun its own investigation of 'Childs Play', and managed to figure out that the servers were located in Australia and run by the police. While the journalists raised a number of ethical questions with Task Force Argos about officers operating illegal, and posting images of child abuse, they agreed to hold off publishing until the investigation was complete.
On September 13, 2017, Childs Play went offline. Australian police say they have evidence for implicating up to 90 forum members, and information has been sent out to teams around the world, with one country working through a list of 900 people they believe should be prosecuted.
Despite controversy, including from a parent who said her child was used as "bait," Task Force Argos says it will persist with similar stings.
"Our team, and units like ours across the world are singularly focused on stopping the sexual abuse of children and we will continue to work together to infiltrate, disrupt and dismantle child sex offender networks like this one," Rouse said.
Source: RT.com